Keynotes
Judy's women's keynotes transcend generations as she provides an hour of spanx-busting humor with a unified message that even the most conservative church lady will immediately get, keep and laugh.
Consumer Warning: Leave the men at home and experience a night you and the
girls will be talking about for years to come. Waterproof Mascara Recommended.
Keynote Titles for Women's Events
"The Message of You"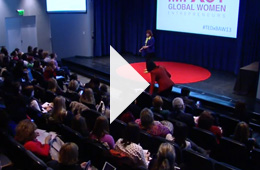 Women in Business: When Things Get Dire - Inspire with the Message of You
When Things Get Dire - Inspire with "The Message of You"
Leadership/Business/Women/Healthcare
In this insightful and hilarious presentation based on Judy's new book, "The Message of You" (St. Martin's Press), she reveals how to use stories as a leadership tool that gets others to listen, connect, and take action. Knowing and sharing your message creates stronger loyalty with your clients, motivates your staff and reminds you of what you stand for, so when things get dire - you can inspire.
As a former headlining comic, Judy is among the funniest speakers you'll ever hear. Delivering laughter and life-changing results, plus business tactics and strategies you will use long after she leaves the stage.
Take Aways:
Become a Recognized Influencer & Immediately Connect with Your Audience
Build executive presence by speaking your message rather than data
Decrease stress by using your "Messes" to build your "MESSage"
Share humor and stories to connect with clients and customers
Create an authentic business brand by basing it on "The Message of You"
Motivation for Women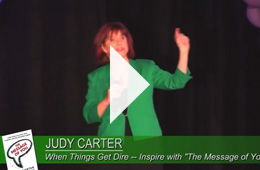 Stress Reduction/Entertainement:
Laughing Your Way Out of Stress
Stress IS a Laughing Matter: A Counterintuitive Approach to Stress Management
Life and work are stressful - overwhelming deadlines, stacks of paperwork, communication breakdowns... and that's just Monday.
Judy illustrates the power of stories and humor and teaches us how to turn problems into punch lines, resolve conflict and build camaraderie so everyone will walk away with tools they can use immediately.
Her "Don't get mad, get funny" philosophy inspires people to deal with issues such as change, new technology, work-life balance, and burnout -- not to mention that overflowing inbox -- with a sense of humor, rather than a sense of desperation.
Take Aways:
Utilize gratitude appreciation & secure a permanent sense of well-being
Use humor to turn conflict into camaraderie
How to joke appropriately
Motivation for Women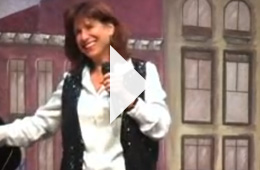 Getting What You Want
Before You Forget What It Is
Getting What You Want Before You Forget What It Is
Are you an expert in giving others what they want -- your boss, your kids, your spouse -- and still waiting for someone to ask you what you want?
Do you still believe that someone will come into your life and give you what you want even though you don't have a clue to what that is?
Do you scale down what you want because you think that's all you can achieve?
Do you just have a sliver of cake in public and only eat exactly what you want when no one's looking?
Join Judy for an hour of sidesplitting humor where you just might learn how to get exactly what you want.
Judy Carter is that rare speaker who is laugh-out-loud funny yet has a thought-provoking message that resonates with everyone who hears it.
As she says, "How can women know what we want - when the only one asking us is the waiter?"
Audiences love her insights about patty-cake (yes, patty-cake), about the differences between men and women, and why anyone (yes, anyone) can get what they want if they just start doing something differently starting today . . . . not someday.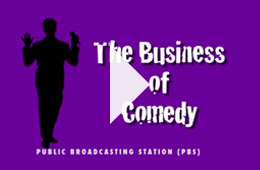 Motivational Speaker Judy Carter on PBS's "The Business of Comedy"
What People Say
"Thank you for your understanding of the challenges we face at Xerox as women. You were soooo funny!!! We would highly recommend you to anyone."
"1,100 women can't be wrong: You are one of the best presenters we've had over the last ten years!"
"You were an absolutely terrific speaker - VERY funny but with a profound message. A quick scan through the evaluations filled out by the attendees shows you rated almost all 5's - the top score!"
"People told me they laughed so much their faces hurt!"
"I can't even begin to thank you enough for your wonderful presentation at the YMCA'S 21st Annual Tribute to Women and Industry luncheon. You were absolutely fabulous and the feedback I received was spectacular."
"You were hilarious, encouraging and uplifting and you reminded us all how important humor is to our health. People all over Siouxland are saying "WAHOOO!"