LETTER FROM JUDY: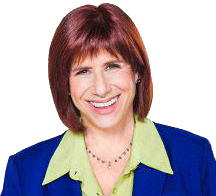 I KNOW how you feel. Although I've spoken around the world
and have coached some real big shots, I was an 8 year-old kid with a speech impediment. I know what it's like to be SCARED TO SPEAK. I was laughed at because I had such a hard time speaking that I couldn't even say the word impediment. I worked hard to avoid humiliation and found that it was a whole lot better to have people laugh with me than at me. When I coach people, I get under their skin and I find their heart story that makes people
laugh and become inspired.
After all, it ISN'T YOUR CREDENTIALS that make you unique and memorable,
but it's sharing your own "Mess-to-Success" journey. It is in that story,
that my clients find not only their message but their authentic voice.
Whether you're a CEO, a techie, a teacher, a toastmaster, an incest
survivor, a trainer, or an accountant, let me take you on a journey to find
"The Message of You." A story that can turn into your TED Talk, your book, and
launch a money-making career as a professional speaker. You might start off just
wanting a few laughs for your speech, but working with me you just might find out
that YOU have the power to change lives...

And…I can PROVE IT.